FREE SAMPLE MEDAL - CLAIM YOURS TODAY
We would like to send you a FREE Medal with your School/Club/League Crest or Design of your choice.
Medal will be delivered to you with your Artwork as Decal (sticker) also included is a FREE Medal Ribbon Colours available can be seen CLICK HERE
Email Us Your Crest/Artwork with Ribbon Colour you require and where you would like sample delivered.
*PLEASE NOTE this is ONLY available to Organisations such as Schools/Clubs/Leagues etc.
BUY ONLINE TODAY CLICK HERE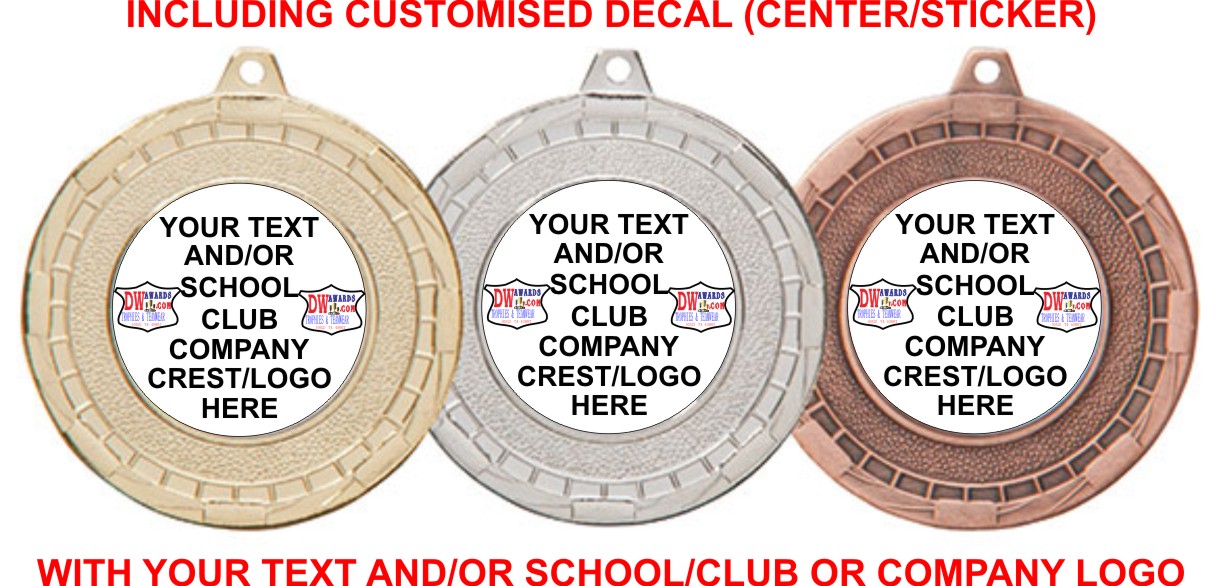 BUY ONLINE TODAY CLICK HERE
50mm Metal Sports Medals with Generic or Custom Decal (1-10 pack)
€1.50 each add Ribbon and/or Engraving Optional CLICK HERE
50mm Metal Sports Medals with Generic or Custom Decal (11-50 pack)
€1.25 each add Ribbon and/or Engraving Optional CLICK HERE
50mm Metal Sports Medals with Generic or Custom Decal (51-100 pack)
€1.00 each add Ribbon and/or Engraving Optional CLICK HERE
50mm Metal Sports Medals with Generic or Custom Decal (101-250 pack)
€0.95 each add Ribbon and/or Engraving Optional CLICK HERE
50mm Metal Sports Medals with Generic or Custom Decal (251-500 pack)
€0.90 each add Ribbon and/or Engraving Optional CLICK HERE
50mm Metal Sports Medals with Generic or Custom Decal (501-1000 pack)
€0.85 each add Ribbon and/or Engraving Optional CLICK HERE
50mm Metal Sports Medals with Generic or Custom Decal (1000+ pack)
€0.80 each add Ribbon and/or Engraving Optional CLICK HERE
Samples of some medals we done with customers crests/logos as decal/inserts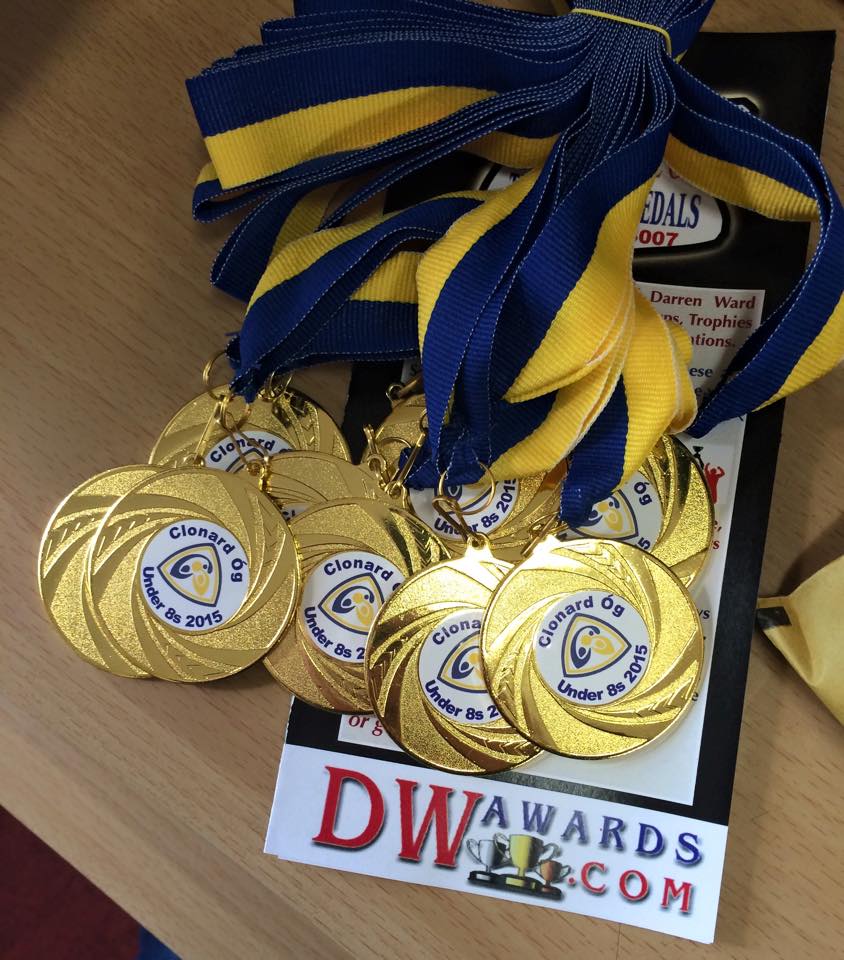 We specialize in BESPOKE MEDALS these are a dye stamped medal with your school/league or club crest below is a sample of some of our clients. Contact Us for More Details Phone 0527443007 or 0872741924
-------------------------------------------------------------------------------------------------------
| | | |
| --- | --- | --- |
| | | |
| SFAI Kennedy Cup Medal | North & South Tipperary John Delaney (FAI) Cup Medal | SDFL Medal |
| | | |
| WDSL Medal | TSSDL Medal | NTSFL Medal |